Women in Forging
Who We Are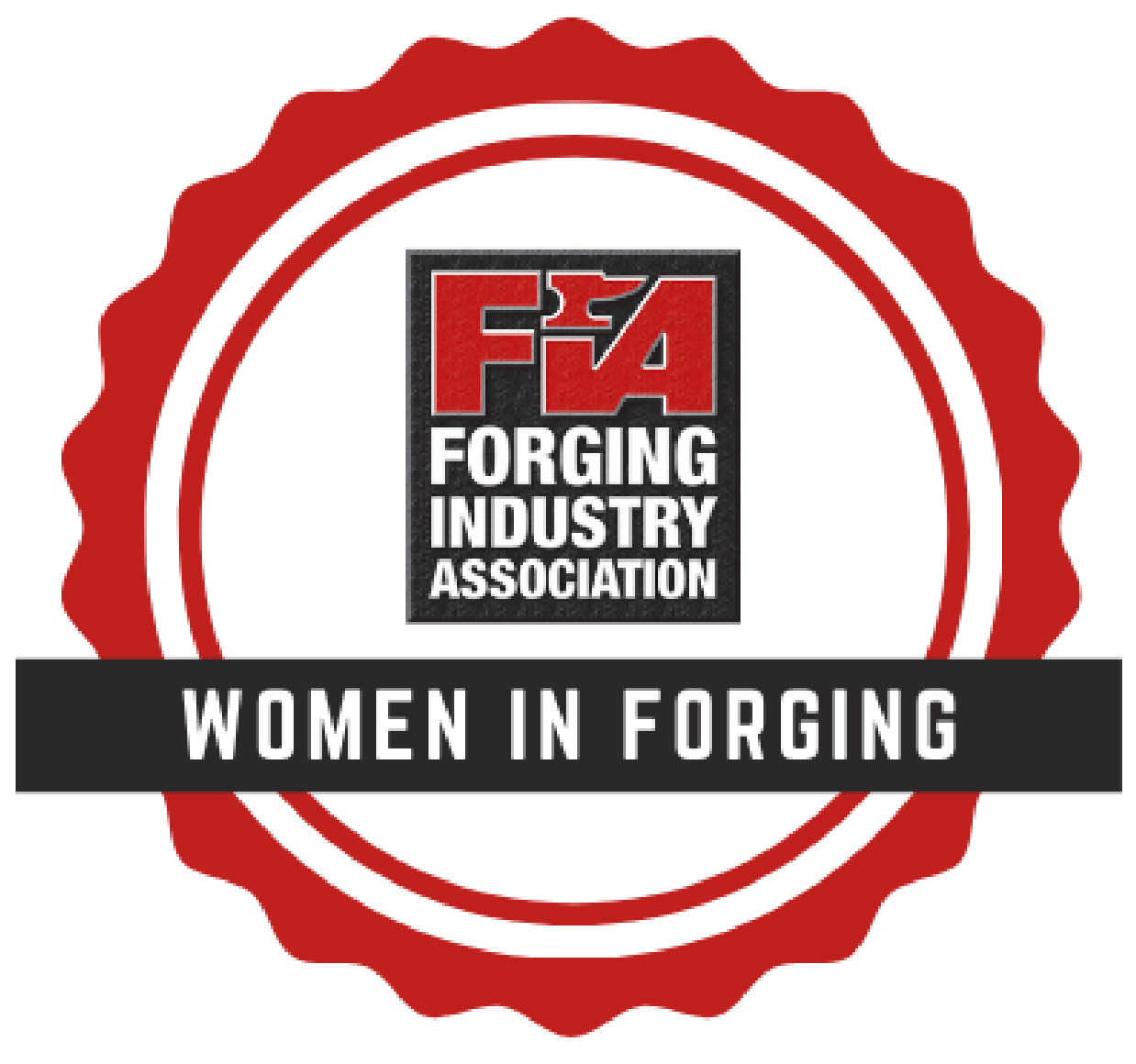 Women in Forging is a Networking Group created by the Forging Industry Association to help women in the forging industry connect, network, build relationships, mentor young women and empower females in the forging industry to continue to grow in leadership roles.
How We Can Help
Leadership Training: Improve your leadership skills and get training on communication, delegation, time management, objective setting, and more - so that you can grow in your career.
Industry Insight: Gain valuable industry insight from subject matter experts and other industry stakeholders.
Workforce Development: Get access to prospective interns, apprentices and employees through a variety of channels including college and technical school connections. Discuss labor and workforce development with other women in the forging industry.
Peer Networking: Connect and collaborate with other women in the industry through social media groups, virtual meetings and workshops, and in-person events.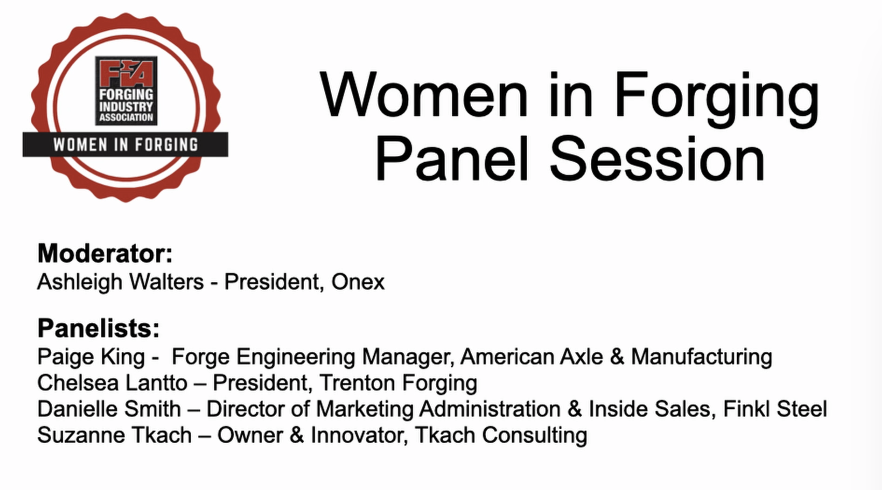 FIA Forge Fair Women's Panel
Moderated by Ashleigh Walters, President, Onex, Inc. the Women in Forging panel session at Forge Fair 2021 covered topics such as transitioning into the next generation; men becoming mentors and allies to women in the industry; finding work/life balance; labor and workforce development; and more. Panelists included female leaders from FIA Member companies.
WiF Partnerships:
Xena Workwear
We are excited to announce a new affinity program/partnership with Xena Workwear! Our Women in Forging (FIA) group members will now receive a special discount with their purchase of ASTM certified footwear from Xena.
Just use promo code Xena&WIF at checkout for $20 off your purchase.
Click here to download an informational flyer.
Forging Industry Women's Scholarship
Established and endowed by a gift from Sharon P. Haverstock and contributions from the forging industry, the
Forging Industry Women's Scholarship
program was set up to financially help talented women students become aware of, work towards and experience the many leadership opportunities that a career in manufacturing and the forging industry holds. This scholarship is looking to reward the best and brightest women who have the desire and potential to reach executive or senior leadership levels.
Up to $5,000 scholarships are awarded to full-time graduate and undergraduate students attending a two- or four- year college or university in the fields of engineering, business, or a comparable area of study.
Congratulations to our 2021-2022 Forging Industry Women's Scholarship Winners!
Natalie Compton Colorado School of Mines
Jennifer Johnson South Dakota School of Mines and Technology
Olivia Schuler University of Pennsylvania
For more information, visit www.fierf.org/students
Interested in learning how to join the Women in Forging group? Please contact Amanda Dureiko at [email protected] or call 216-781-6260.
Connect with us on LinkedIn!