Forging Foundation News January 2022
New FIERF Scholarship Renamed in Honor of Al Underys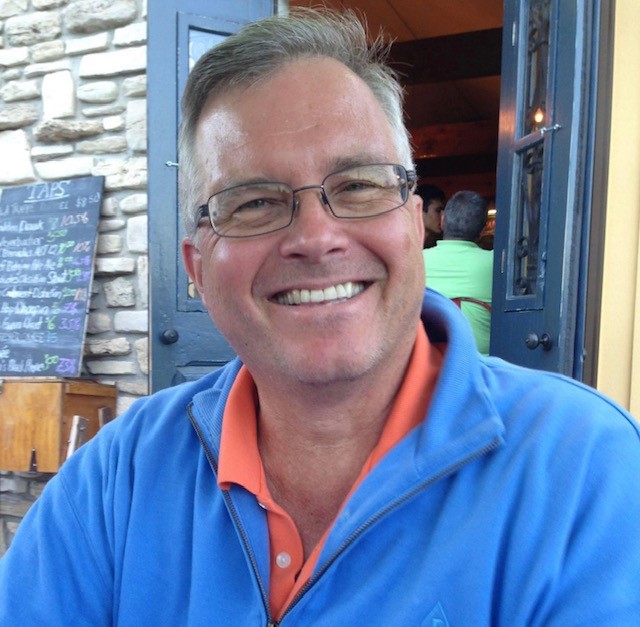 The FIERF Board of Trustees approved renaming its newest scholarship program in memory of Al Underys with a FIERF match challenge up to 25K toward this scholarship program!
Al was instrumental in founding the Finkl Scholarship program and for decades was involved with FIERF as one of its most ardent supporters. As a FIERF Trustee and President (2013-2016) Al was tireless when it came to setting direction for forging research and championing student support and university technology grants. Al was also the longtime chair of the FIA's Forging Defense Manufacturing Consortium (FDMC). Al was even one of the early supporters of FIA starting Forge Fair when committee meetings started to balloon with supplier tabletops suggesting perhaps we could have our very own trade show! Sadly Al passed away just before Thanksgiving after bravely battling an illness.
The Al Underys Engineering, Metallurgical & Material Sciences Memorial Scholarship is a $2,500 scholarship available to undergraduate and graduate students pursuing a degree in engineering. Scholarship recipients will complete an internship with an FIA member company after receiving the award. Applications will be available on the FIERF website on Monday, February 1, 2022. The deadline to apply is April 15, 2022 and recipients will be announced in June.
Donate today to help fund scholarships for future students interested in the forging industry... and your donation will be matched!
If you have any questions, contact Amanda Dureiko at [email protected] or call 216-781-6260.
---
Forging Foundation Research Grant Applications Due February 15, 2022
The Forging Foundation is now accepting research grant requests. Applications are due February 15, 2022.
Each year FIERF awards grants to advance the science of forging, partnering with colleges and universities providing students experiential learning opportunities. 2021 was a record year, awarding 12 projects funding at 10 different Magnet Schools.
The FIA Technical Committee facilitates, develops and disseminates technical knowledge relative to the forging process and forging supply chain for the benefit of FIA Members while also working closely with Magnet Schools. After some discussion, the committee feels that there is a need in the industry for projects pertaining to:
Electron Beam Welding for Forging Die Repair
Casting Technology
Primary & Secondary Melting
Process Simulation
Material Characterization
Heat Treatment
ICME/ Micro and Meso-Structural Framework
High Entropy Alloys (HEA)/ Complex Concentrated Alloys
Robotic Applications for the Forging Industry

Ergonomics: Simulations, Exoskeleton & Cobots
Industry 4.0
Digital Thread/Digital Twin
Carbon Reduction/ Green Technologies
Additive Manufacturing
Artificial Intelligence & Machine Learning
Sensors & Equipment Monitoring
Forging Magnesium Applications
Forging Support Technologies
Please Note: This list is not exclusive, and the committee invites proposals on all areas of forging research & technology.
Click here to see a list of previously funded projects.
If you are a forger or supplier to forgers and are interested in partnering with a school and collaborating on a research project, contact Amanda Dureiko at [email protected] or 216-781-6260.
---
FIA Launches Its Next Gen Group
The FIA Next Gen Group is comprised of individuals (approximate age 20-40) who are young business and manufacturing employees working in the forging industry.
The Next Gen Group will provide an opportunity to collaborate with peers, share experiences, and discuss the challenges facing the forging industry. Our mission is to increase awareness and attractiveness of the industry, as well as help to build the next wave of leadership. Group members have the opportunity to enjoy plant tours, receive continuing education and training hours through e-learning provided by the FIA Forging University Platform, network and attend meetings and events to stay up to date with ideas and issues from across the industry. Getting involved is a great way to meet young professionals in the field, explore career opportunities, find mentors, and gain the skills and knowledge you need for advancement. This is also a great way to advance professional relationships and stay informed as a younger employee.
If you are interested in meeting other likeminded professionals across the forging industry, this group is for you! Contact Amanda Dureiko at [email protected] to join or learn more.
---
Are You a Woman in the Forging Industry Looking to Get More Involved?
Join FIA's Women in Forging Group today! Women in Forging is a Networking Group created by the Forging Industry Association (and FIERF) to help women in the industry connect, network, build relationships, mentor young women and empower females in the forging industry to continue to grow in leadership roles.
Each quarter, the group will hold an event to provide professional development and networking opportunities for women in our industry. Our next event will be a luncheon in Dearborn, MI at the Eagle Tavern on March 30, 2022 from 1:00 - 2:00 p.m. (ET), with an optional museum tour at the Henry Ford Museum of Innovation to follow.
Contact Amanda Dureiko at [email protected] to join or learn more.
---
Didn't Get a Chance to Make Your End of the Year Gift Yet?
We invite you to partner with FIERF to help develop our future workforce; for research projects that connect you with academia and provide practical knowledge for your company; and for unique networking opportunities.
The Forging Industry Educational and Research Foundation (FIERF) builds our future workforce by promoting our industry, awarding scholarships, identifying and sharing employment opportunities, and encouraging participation in forging research and projects.
---
Thank you to all of the new and continued supporters of the Forging Foundation. We couldn't continue to do what we do with out the generous support from you!
We invite you to partner with the Forging Foundation. A partnership with the Forging Foundation means you will help develop our future workforce!
Visit our website at org to learn more about workforce development and research activities
Email

[email protected]

with your Forging Foundation workforce development success stories (tours, interns, research)
If you are interested in learning more about the Forging Foundation and the workforce development programming that we do, contact Amanda Dureiko at [email protected] or 216-781-6260.